2018 California & Federal Labor Law Posters
00000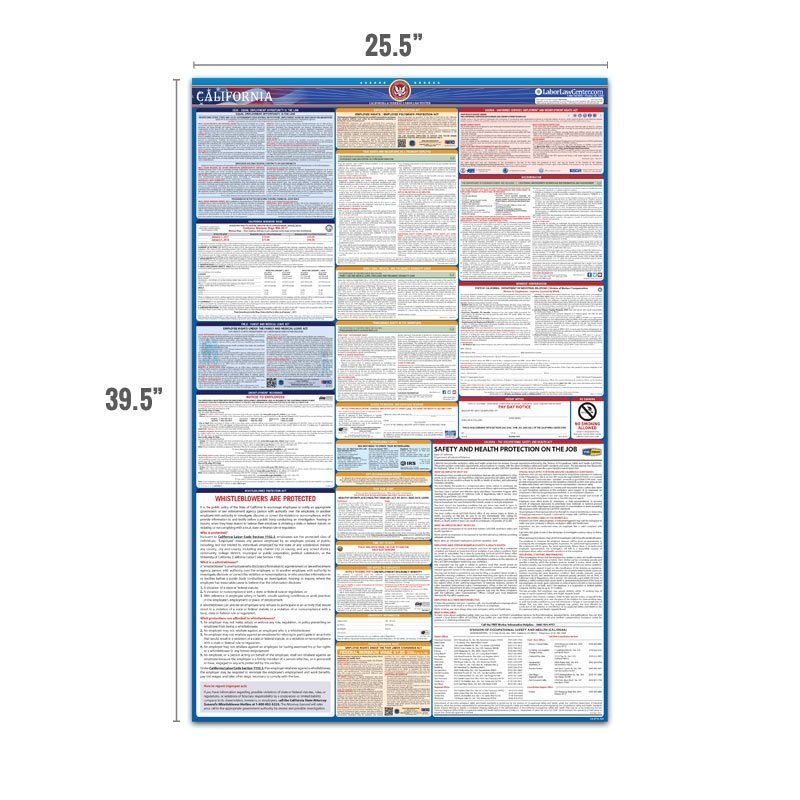 California & Federal Labor Law Posters
Laminated 25.5" x 39.5" All-In-One Poster includes fully updated California State & Federal postings to comply with all latest 2018 requirements compatible for all business types.
Includes all mandatory up-to-date State & Federal Labor Law Postings.
California specific posters included:
2018 California Minimum Wage: $11.00
Access to Medical and Exposure Records
California No Smoking Poster
CALOSHA - Health and Safety Protection
Discrimination Notice
EDD Notice to Employees
Emergency Phone Numbers
Family Care, Medical, and Pregnancy Disability Leave
Paid Sick Leave Notice
Payday Notice
Time Off To Vote Notice
Transgender Rights in the Workplace
Unemployment Insurance
Your Rights and Obligations as a Pregnant Employee
Whistleblower Protection Act
Workers' Compensation
By purchasing and posting this California Complete State and Federal Labor Law Poster you will meet the compliance requirement required by law that any business must comply with.